The UGPP, through resolution 858 of 2021, sets the structure and technical characteristics in its content
Published: September 28, 2021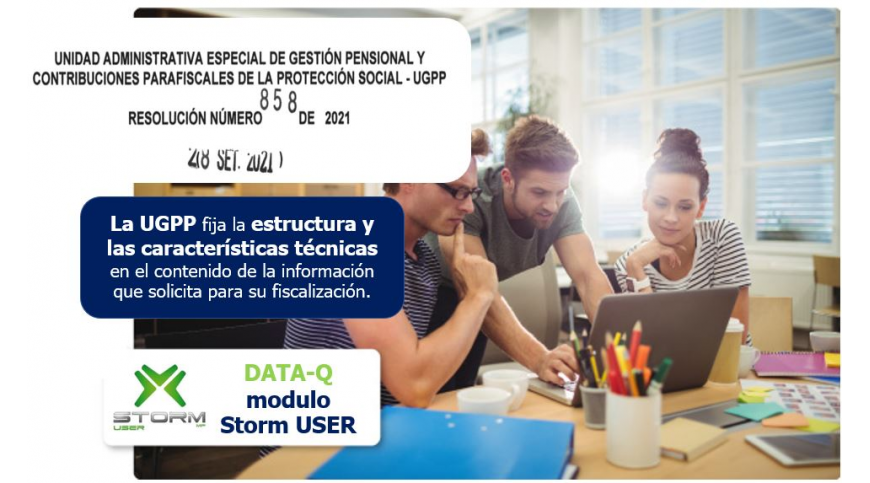 Employers and cooperatives are natural or legal persons, and independent persons, who are obliged to provide information required by the UGPP, through the resolution, set the form and specifications in which the information must be provided.

Among the main adjustments is the form of payments to workers and / or associates, who must fill out the form found on the website www.ugpp.gov.co/parafiscales, through the information system DATA-Q module Storm USER, or whoever does the same as long as it respects the defined structure, certified by the legal representative.

Likewise, the structure of the presentation of the information of the trial balance is interposed, duly certified by the accountant or tax auditor, if he is obliged to have it; the structure of the accounting assistants (detailed by a third party in Spanish); the information of the payroll module and the list of income, costs and expenses duly specified in the resolution.

The term of delivery of the information cannot be less than fifteen (15) days nor more than three (3) months, counted from the notification of the request for information.