Thanks to our team of experts in labor law, we solve and mitigate contractual legal risks specialized in labor law. Our auditing firm has the best labor lawyers that offer a comprehensive service in all its activities and processes, in the most efficient way, reducing labor, accounting and payroll errors, thus avoiding administrative proceedings before the ordinary labor jurisdiction.
Among the services and work activities we offer are:
Review of internal labor law policies
We perform exhaustive reviews of the labor contracts handled by the company, affiliations, disciplinary processes according to each case, payment of social benefits, collective bargaining agreements, internal work regulations and policies, providing advice on labor law, so that your processes comply with the labor requirements demanded by the law.      
Action of tutela
We are one of the only labor law firms that provide our clients with all the defense mechanisms, representing and answering the tutela actions in a professional and effective manner in case the company is required to do so. These processes are carried out within the terms provided by any court, guaranteeing a professional and ethical defense, ensuring compliance with the terms of response, as well as the accompaniment of all the evidentiary material that the company has in its defense thanks to excellent lawyers in labor law.
Representation before the Ministry of Labor
We provide the necessary guidance for any requirement, labor agreement, conciliation in labor law, request that you as a client need regardless of whether you are a natural person and / or legal entity.  
Validation of settlements
We make a detailed review of all concepts from a labor law advisory that integrates issues related to the payment of bonuses, salaries, severance payments, withholdings, and in general everything related to the labor field, avoiding errors that may generate lawsuits.
Labor harassment
We follow up and review the complaints filed thanks to experts in labor law and, together with the coexistence committee, determine whether there is any harassment behavior in the workplace in response to a complaint, claim or lawsuit filed by an employee.    
Labor training
We provide training, conferences and advice on labor law in all matters related to labor processes (overtime, labor harassment, contracts, payroll, social security), improving the human resources area of your company and the proper management of the labor relationship with your employees.
Payroll Review
We are a labor law firm with payroll review either pre or post monthly payment improving social security disbursements, eliminating labor errors in the payroll process, in addition to improving payroll processing times.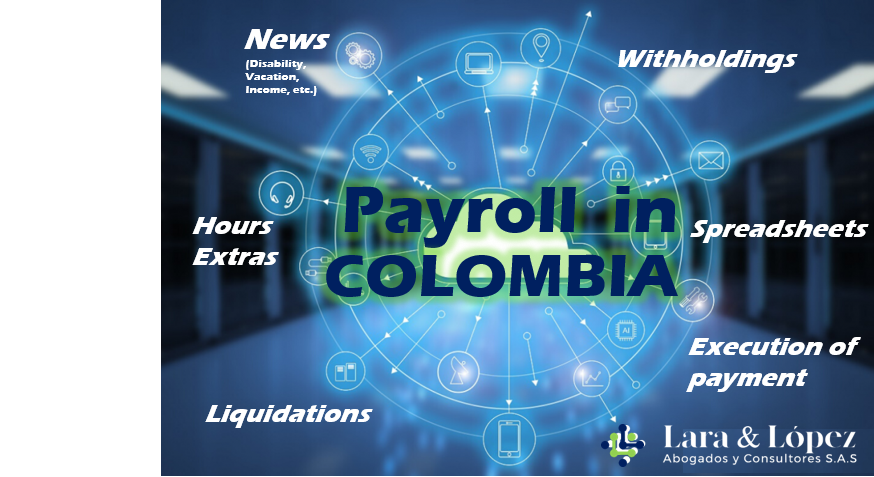 Advice on collective bargaining
We provide all the diagnosis and evaluation of the collective bargaining agreement, the relations with the company and the capacity of the union organization applied according to the current labor law. The firm identifies the needs, problems and aspirations of workers and new issues of collective bargaining, we also perform economic and financial analysis taking into account the region and the sector for the results and trends of collective bargaining.
Thanks to our integration in labor, financial and accounting law, the efficiency in its development allows a result under the guidelines in all its structure.
Preparation and review of contracts and end-of-contract settlements
We prepare fixed term, indefinite term, work or labor and service contracts, based exclusively on labor law, in order to avoid legal misinterpretations, in the same way we perform the review of contract settlements to avoid future economic contingencies due to a bad labor settlement. Our experts in labor law will allow the correct development of your organization.
Why choose us
Lara & Lopez Abogados y Consultores S.A.S., our services are personalized and according to your situation, we do not propose generic models for all activities, we have experts in labor law in their profession, with extensive knowledge in labor law, taking the best alternatives according to the rules, in labor law, payroll and accounting that currently apply, in order to offer in each service a solution according to the needs of each company.
The services provided by our labor law specialists are personalized according to the needs of each client.
The efficient use of the ordinary labor jurisdiction avoids high costs due to bad internal processes of your company, which is of vital importance.